Our Pups
Our canine family includes Shadow, Bingo and Rusty who provide indoor and outdoor companionship, guard services, and will gladly dispose of any excess steak.


Rusty, now 3 years old.
Where we thought we had a wild child in Casey, our prior Irish Setter… we found out how limited our perspectives were. At five, he is still a puppy!
We now have two more pups…
Bingo and Shadow. Both are cocker spaniel males.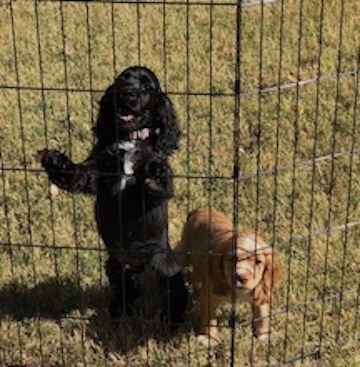 Our Kittens
Beau and Bella
Our 4 kittens graciously allow the Stewarts to share in their feline home and will occasionally bless them with a purr.
Beau and Bella are Ocicats
Beau is a silver-cinnamon and Bella is a chocolate point.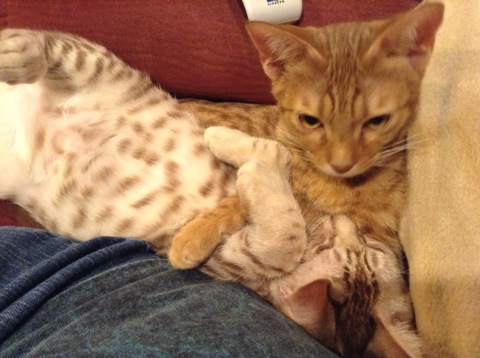 Athena

Athena is a rescue. She was found abandoned on the street by a family who had a child allergic to cats. They were going to go to a vet for euthanasia when
we found out… We adopted her. She is a fearless, sweet addition to our family.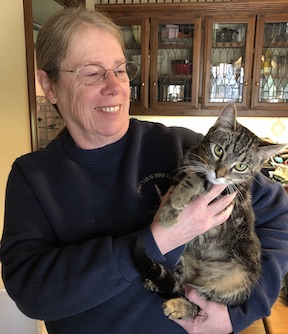 Thor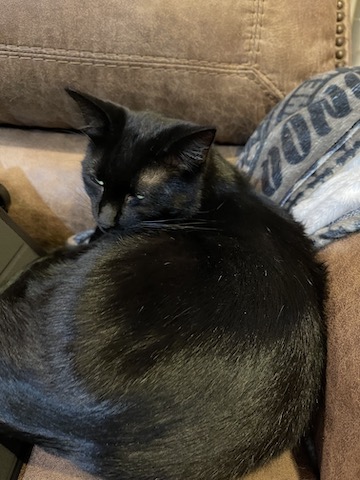 Thor is the newest edition to the family…
Thor is another rescue and has tentatively adopted us as his slaves.



Our birds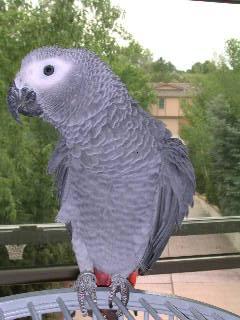 Micah is an African Grey Parrot
Micah is talkative but he's not very friendly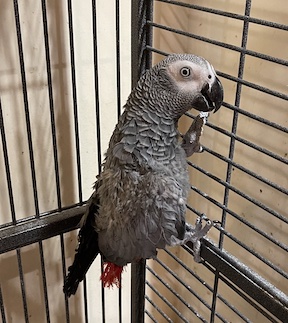 Rio - a Military Macaw, is the largest and loudest of the birds. He is probably better than an alarm system in the house! Nothing gets past Lt. Rio!




Mimi is our newest African Gray. At a year old she is already talkative.